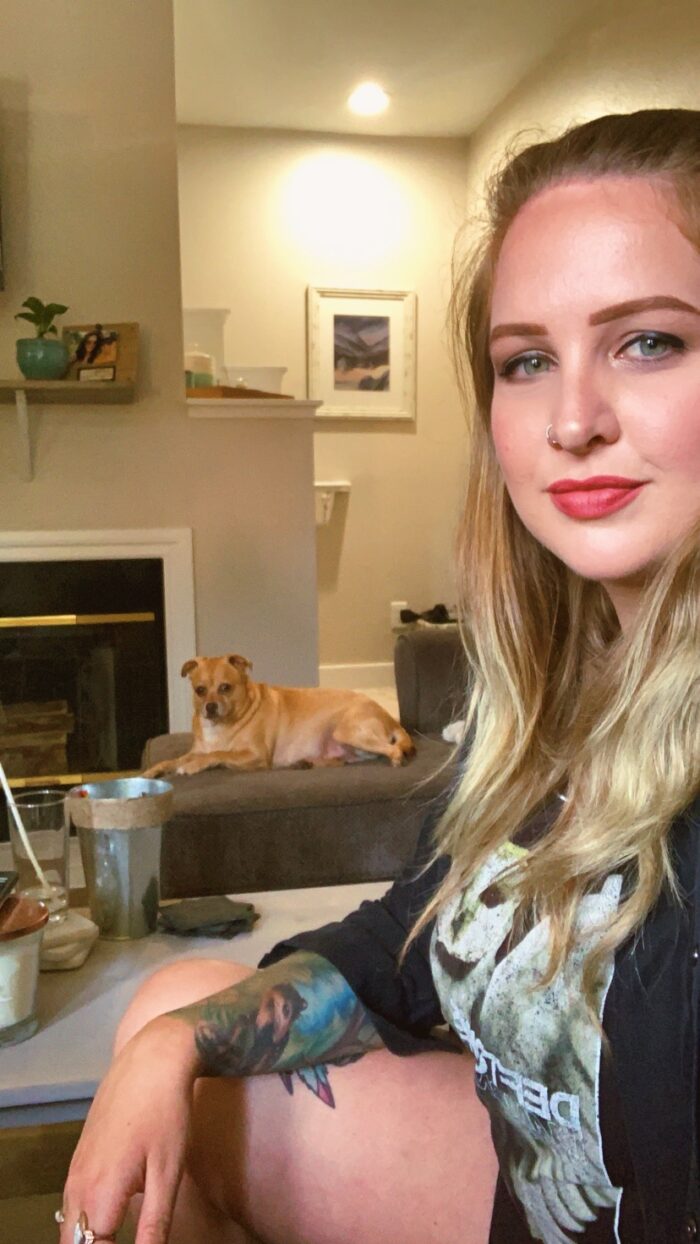 Valerie Goodwin
She/Her
I am queer and I am a marine ecologist.//
I am a master's student at CSU Fullerton and I study Olympia oyster restoration as part of a Living Shorelines project. My thesis work focuses on how human activity affects restored oyster beds, and how this particular species contributes to shoreline stabilization. My main goal in my career is to help develop innovative solutions to the problems faced by coastal ecosystems.
I'm one of two queer people and the only biologist in my large extended family. I've been very comfortable with my queer identity ever since I came to realize that I was, in fact, queer, but I don't think I would have felt nearly as at home in my first research lab if I hadn't been surrounded by a handful of other queer students. This experience is part of why I care so much about queer representation in science, and why I always try to represent my queerness at my university.
When I'm not at school I'm bartending at a rad South African restaurant or I'm hitting other bars and restaurants with friends. I have five pets, and, while I love them all, my big Russian blue cat is undoubtably my favorite!