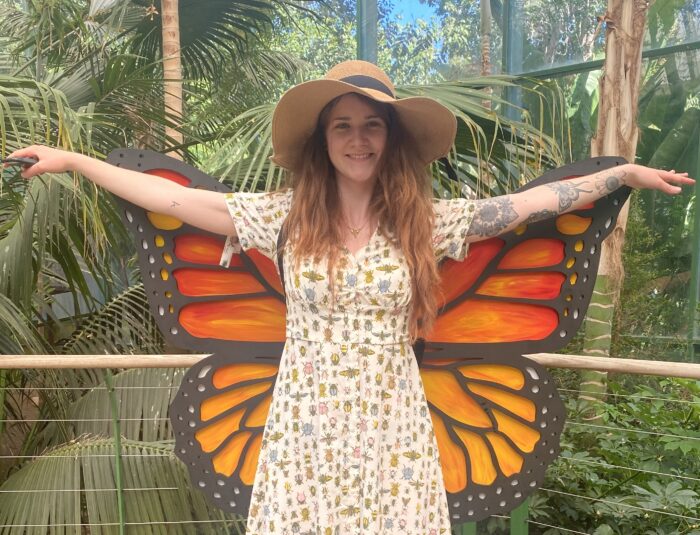 Maddie Potter
She/Her
I am bi and I am an entomologist.//
I am currently an entomology graduate student at the University of Maryland studying the ecology and biology of tiny parasitic wasps, so we may better utilize them to sustainably control insect pests. Summer 2021, I led a Citizen Science project where I recruited Master Gardeners from all over Maryland to collect any and all insect eggs they could find. A massive egg hunt! The eggs were then shipped to my lab where I would place them into temperature- and light-controlled growth chambers to rear out any parasitic wasps or other insects that may be inside the eggs.
Besides research, I am very passionate about science communication and outreach and I strive to create inclusive learning environments. My favorite outreach activity is teaching kids about entomology through hands-on activities like touching and/or holding insects.
I am also passionate about advocating for POC, women, and queer individuals in STEM. I have recently become more open and comfortable with my identity. My identity did not fully click for me until I was 25 years old. Learning about this campaign and other queer scientists has empowered me to want to share my story with others.
Outside of entomology I enjoy attending live concerts and music festivals, teaching and attending yoga classes, traveling, buying plants, and thrifting insect-themed clothing.