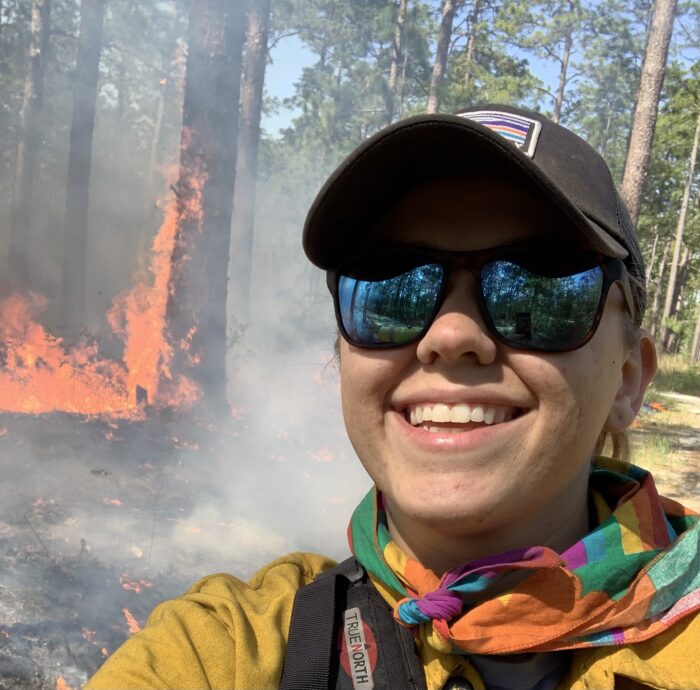 Miranda Wilkinson
She/Her
I am a lesbian and I am a wildlife biologist.//
Hi! My name is Miranda, and I'm currently a Conservation Fellow at the Jones Center at Ichauway! I'm an early career professional currently pursuing my Master's degree in Conservation and Forest Resources at University of Florida.
I am extremely passionate about conservation and wildlife. More specifically, I am very interested in avian ecology and conservation. My goal is to eventually be a Research Scientist that studies avian species of conservation concern and how we can better manage and protect these species.
Currently, I work with red-cockaded woodpeckers, but have also done work with Sandhill cranes, Henslow's sparrows, Saltmarsh sparrows, Yellow-billed cuckoos, and other birds of conservation concern.
When I'm not working, my girlfriend and I enjoy hiking and camping with our two dogs.