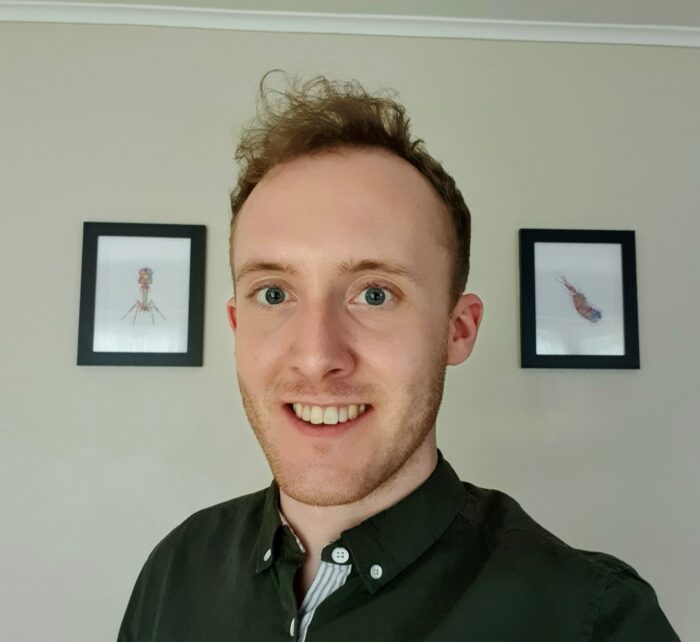 Mike Norman
He/Him
I am bi and I am a public engagement officer.//
Hi! I'm Mike and I'm currently a public engagement officer at the Babraham Institute (near Cambridge, UK). I work to support staff and researchers to engage the public with the work they do. Before working in public engagement, I did my PhD at the University of East Anglia (graduating in 2018) where I was studying how some bacteria are capable of generating usable electrical currents through natural physiological processes.
Growing up in a rural village, I didn't really know what a 'scientist' was or did. So during my PhD, I got involved in a number of science communication and outreach projects. I really liked talking to people about amazing science, especially when it was happening on their doorstep, so decided to pursue a career in public engagement. I'm passionate about LGBTQ+ representation in science engagement programmes and working towards removing barriers for audiences, who have historically been excluded from such programmes, to help make science open for all.
Outside of work, I'm a keen gamer, movie watcher, and adventurer of the great outdoors. I can often be found on Twitter talking about my favourites and latest adventures. I also help run the Norfolk and Norwich Science Association (a volunteer group that puts on science events in and around the fine city of Norwich).