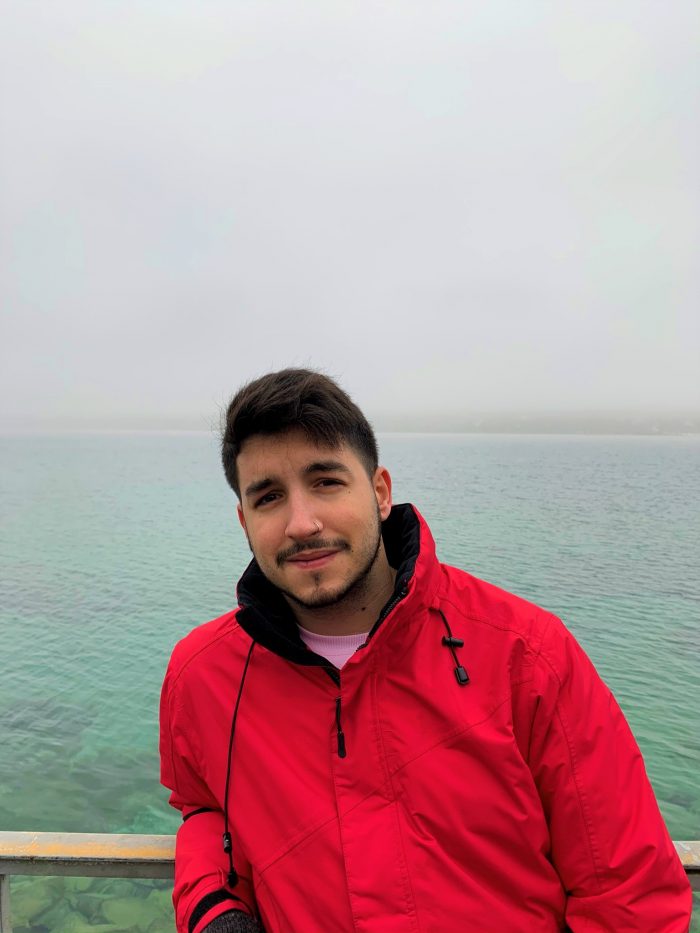 Daniel Ruiz-Gabarre
He/Him
I am gay and I am a pharmacist and a neuroscientist.//
I am a Spanish predoctoral researcher at Centro de Biología Molecular Severo Ochoa, in Madrid. I hold a BSc in Pharmacy, where I discovered research as an actual possibility to develop a career. I became fascinated by Neuroscience, so I took my MSc on that field and I'm currently on my way to becoming a doctor. I research the molecular mechanisms underlying Alzheimer's disease and hope to contribute with as much as possible to the understanding of this dreadful disease so as in the (probably far) future no one has to lose themself. I am also majoring in English Studies at the same time, so quite an eclectic guy if I may say so myself!
I have been lucky enough to be born in a rather progressive country and yet luckier to not have encountered any serious issue throughout my career thus far that forbid me access anywhere due to who I am. Maybe is that privileged position which has made me stand out for each and every of my less fortunate siblings from the LGBTQIA+ community. I try to make STEM a more comfortable, open and inclusive space, promoting diversity and tolerance as much as I can, through activism. I am a member of PRISMA, a Spanish association defending gender, sexual and affective diversity in STEM and Innovation and I have contributed to the creation of an Equality Committee in my work center.
I surprisingly have a life outside Science and Activism, and I enjoy singing virtually all the time and dancing whenever I can. I love cats, Taylor Swift and a good Netflix session (not sponsored)! Let's have a chat!