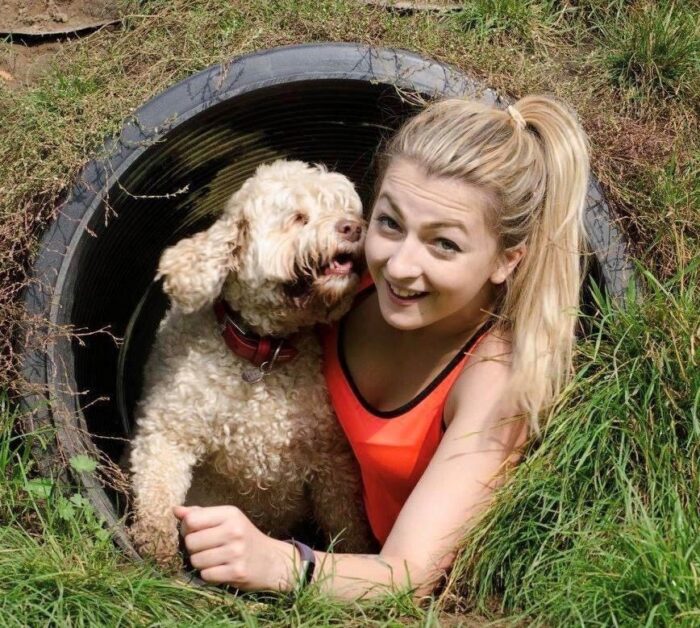 Carys Louisa Williams
She/Her
I am bi and I am an animal behaviour and welfare scientist.//
I am a Canine Behaviour and Research Officer for a UK based dog welfare charity. My research focuses on improving welfare for dogs in rehoming centres and homes by expanding our evidence base for best practice. I investigate dog welfare by analysing behaviour and physiological responses, such as hormone levels. I have a particular interest in enrichment and optimising animal welfare.
I completed an undergraduate degree in Human Sciences at St Hugh's College, University of Oxford (where I first had the support of an amazing LGBTQ+ community!), followed by an MSc Applied Animal Behaviour and Animal Welfare at University of Edinburgh. Before my current role I spent many years working and volunteering in zoos, initially working with primates and small mammals, followed by a move to invertebrates.
Going forward I hope to build on my science communication skills so I can share dog welfare science with even more people! I am active on social media sharing all kinds of animal science that interests me. You will also find me talking about mental health and my experiences with mental illness, as I feel it is important topic to tackle in STEM, especially as the LGBTQ+ community is disproportionately affected.