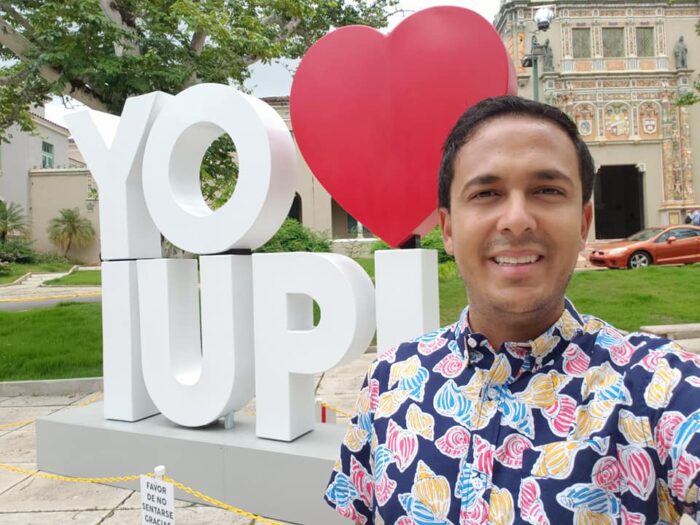 Carlos J. Valle Diaz
He/Him
I am gay and I am a chemistry instructor.//
I was born and raised in Puerto Rico for three decades. I did my bachelor's degree in Chemistry (2009) and Ph.D. in Analytical Chemistry (2017) at the University of Puerto Rico Río Piedras. Working at an Atmospheric Chemistry lab, my thesis project was related to evaluating the impact of long-range transported African dust on the cloud physics and chemistry at El Yunque National Rainforest (Luquillo, Puerto Rico).
I moved to North Carolina in 2016 to pursue my career as an educator. Currently, I teach chemistry at Coastal Carolina Community College, and in my free time, I flex my creative muscle through my YouTube channel 'AirPsych' where I get to teach topics related to Atmospheric Sciences.
I did not have an LGBTQ+ role model growing up in academia, but life shifted its course to make me be one for my students at the college and for everyone else as a science communicator in social media. As a proud Latino and gay individual, my hope is to inspire others like me to pursue a career in STEM.
My hobbies include playing video/board games, hiking, camping, traveling, brewing home-made kombucha, going to the beach, and special effects make-up/cosplay.