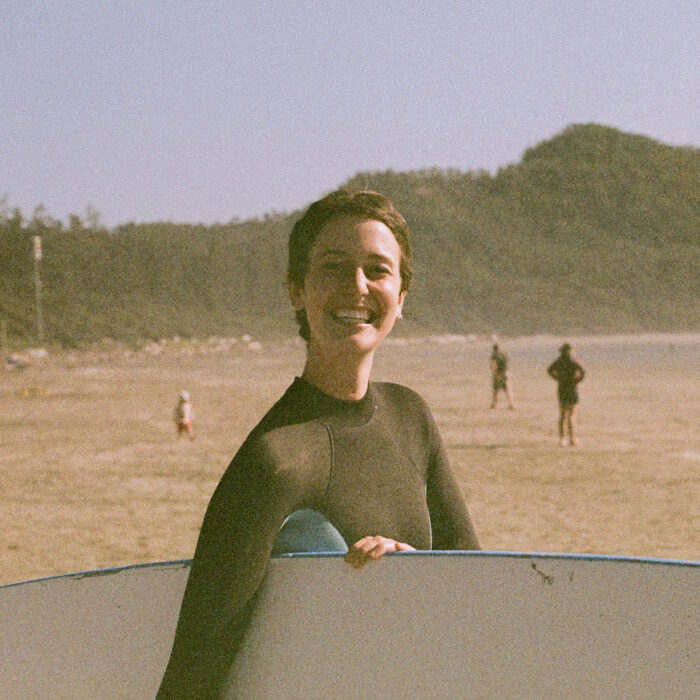 Becca Beutel
She/Her
I am queer and I am an oceanographer.//
I am a PhD student at the University of British Columbia (Vancouver, BC; unceded territory of the xʷməθkʷəy̓əm (Musqueam) First Nation) where I research the Pacific sources of water into our local marine region, how these might change with climate change, and what this means for ecosystem health.
My science story started with a mix of being pretty obsessed with the little mermaid as a kid and having an elementary school teacher that really pumped me up about my math aptitude (mostly to make me feel better about failing every writing test.. but hey, it worked!). We know so very little about the ocean (only 5% has been explored/charted) and I get a thrill every time the answer to what feels like a simple question is "we don't know that yet."
In my free time I like to bike, play volleyball, and craft with friends. I volunteer at a bike coop as a mechanic on their women, trans, and queer access night and get so much joy out of doing something I love in a welcoming queer space, especially in a setting that is not traditionally welcoming. I hope to bring the energy from that access night to the STEM spaces I'm a part of as well.