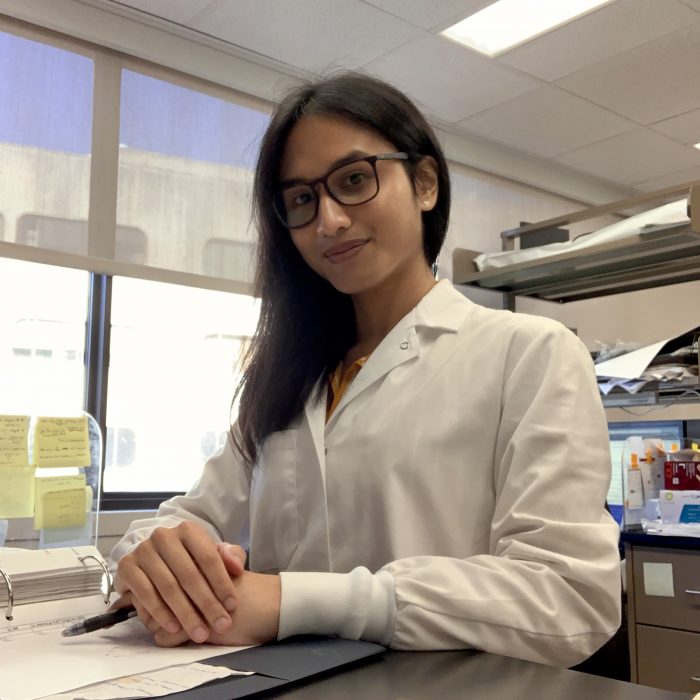 Aflah Hanafiah
She/Her
I am trans and I am a biochemist.//
I am a trans Muslim biochemist of Malay descent. Having the opportunity to declare my identity is important to me. I grew up in a place that persecutes people like me, where we are often shunned from society and are not seen taking up normal roles in society—let alone professional ones. I am more than grateful to be given the opportunity to actualize my aspiration of becoming a scientist.
I received my bachelor's degree from Rochester Institute of Technology and went on to pursue PhD at Penn State University. Here, my work focuses on studying the roles of Polycomb Repressive Complex 1 (PRC1) in mammalian development. Specifically, I am working on understanding the functions of Pcgf2 (one of the important components of PRC1) in altering epigenetic regulation and chromatin architecture in mouse embryonic stem cells as well as mice.
I wish to make myself more visible and hopefully make connections with other trans scientists like me.