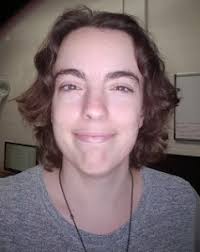 Taormina (Tara) Lepore
She/Her
I am queer, bi/pan and I am an evolutionary biologist.//
Hi, I'm Tara. I'm a queer, bi/pan evolutionary biologist who comes from a big, fierce, crazy Italian-American family. I was born premature at 1 pound 10 oz. and I feel like I've been fighting the odds ever since. As a scientist and educator, it's my goal to help my students and mentees achieve their own scientific paths and find their own confidence in the world of STEM.
As a high school science teacher for the better part of the 2010s, I became involved in a number of student and teacher advocacy groups for anti-bias and anti-hate training, anti-bullying initiatives, and led LGBTQ+ safe spaces and clubs. I'm also very interested in advocacy and inclusion for the neuroatypical community.
As a current PhD student at UC Berkeley my main focus is on vertebrate skeletal evolution and paleobiology, along with the evolutionary development of lactation and parental care. I also LOVE STEM education research and actively look for ways to increase queer visibility in STEM studies. My spouse and I live in the East Bay and have a stupidly enormous love of hiking and science fiction.
Thank you for reading about my journey!