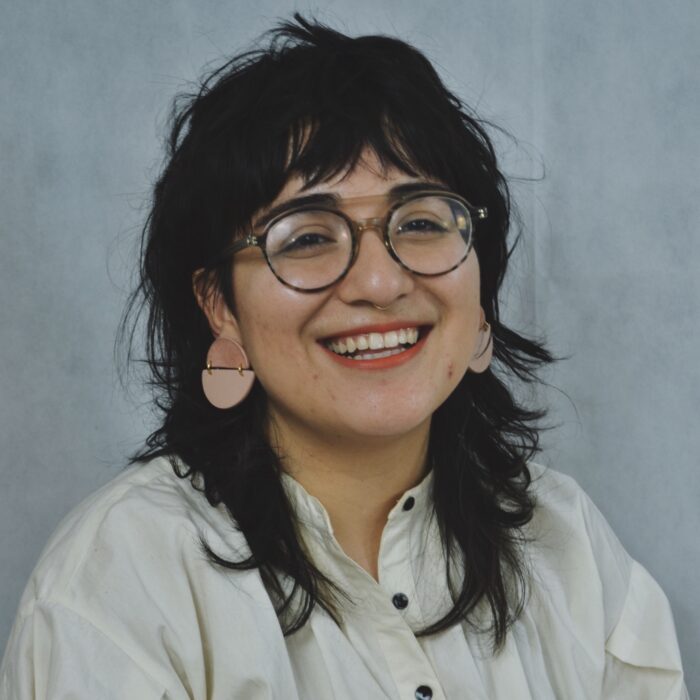 Sara Gutierrez
She/Her/They/Them
I am queer and agender and I am a planetary geophysicist.//
For a long time I heavily compartmentalized my life. This could be seen as being reserved or private, but completely separating myself from what I brought to science, the selves that I'm proud of- Colombian, queer, artist, organizer, even sense of humor- was slowly dehumanizing me.
I know this was a defense mechanism, to protect things that aren't common or accepted in the academy, but I no longer accept this for my life.
Currently, my science is modeling the consequences of the nucleation barrier for the Moon's core and geodynamo. I'm a PhD student at Case Western Reserve University, I majored in Geophysics and Astrophysics at UC Berkeley, grew up in Houston, and was born in Bogota, Colombia. The first scientists I ever met were my parents, teaching me to observe everything I could. I'm a part of Science for the People's BIPOC Caucus and editorial collective, the Refugee Response, Letter's to a Pre-Scientist, Countering Racism and White Supremacy Book Club, and hoping to get a grant for an international solidarity-centered, youth education project about the radical politics of science. Look for SFTP's 'Racial Capitalism' issue coming out in spring, or read my goofy thoughts on twitter.
Peace.