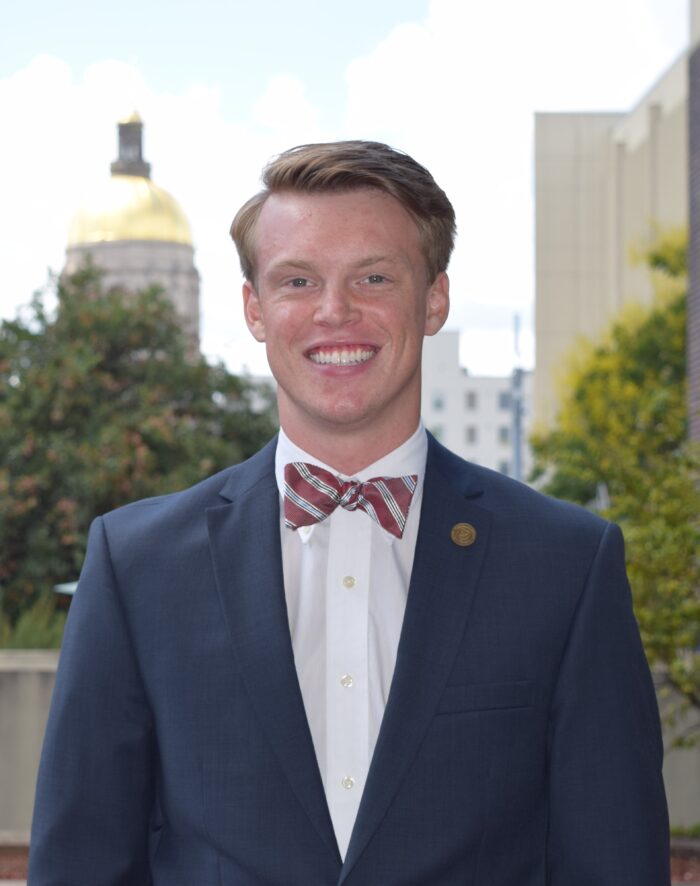 Robert Fairman
He/Him
I am gay I am an epidemiologist.//
I am a Second Century Initiative Fellow, and second year PhD student at Georgia State University, School of Public Health. As an epidemiologist, my work focuses on hospital and healthcare epidemiology, social and behavioral epidemiology, emerging tobacco devices and understanding what drives e-cigarette use among youth and adolescents.
During my MPH, I worked at the CDC in the Division of Healthcare Quality and Promotion, on the Hospital Infection Prevention team, and this allowed me to further understand and help drive CDC recommendations and policies around hospital acquired infections, and how and what social and behavioral structures influence disease transmission. This has further broadened as I currently serve as the School Deputy for the Fulton County Board of Health, Office of Epidemiology, where I am charged with tracking and preventing COVID transmission in schools.
I consider myself one of the "lucky" ones– I always knew public health was what I wanted to do. In middle school we learned about Ebola, and I was immediately hooked and knew outbreak response was where I needed to be. I earned a Bachelor of Science in Public Health from the University of North Carolina Wilmington, a Master of Public Health from the Rollins School of Public Health at Emory University, and am pursuing my PhD in Public Health at Georgia State University.