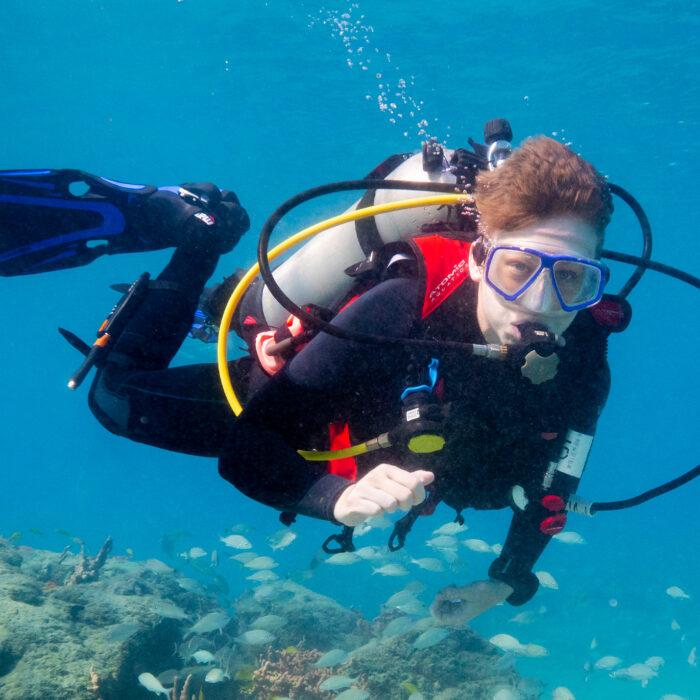 Nova West
They/Them
I am trans and I am an ocean explorer and wildlife filmmaker.//
Since I was old enough to hold a camera I've been teaching myself how to become a photographer, but it wasn't until I started working at National Geographic in 2017 that I realized I wanted to work in ocean storytelling. Growing up landlocked in the midwest, I've always had an instinctual curiosity for the ocean; although hundreds of miles away, it somehow felt like home. The ocean is a place where I feel most free and able to be my authentic self, and as a queer diver it's important to have spaces where I can be my whole self.
Over the past few years I have been working towards my dream of becoming an ocean explorer and underwater filmmaker. Now I am working on several documentary films, and every year I sail on the E/V Nautilus as a Video Engineer and Expedition Documentarian. In this role I operate cameras and broadcast systems for ROVs (deep sea robots) as they explore the bottom of the ocean!
Through my work I hope not only to achieve my goals, but to become another visible queer role model within the field of ocean storytelling, and ultimately to create space for other queer adventurers.