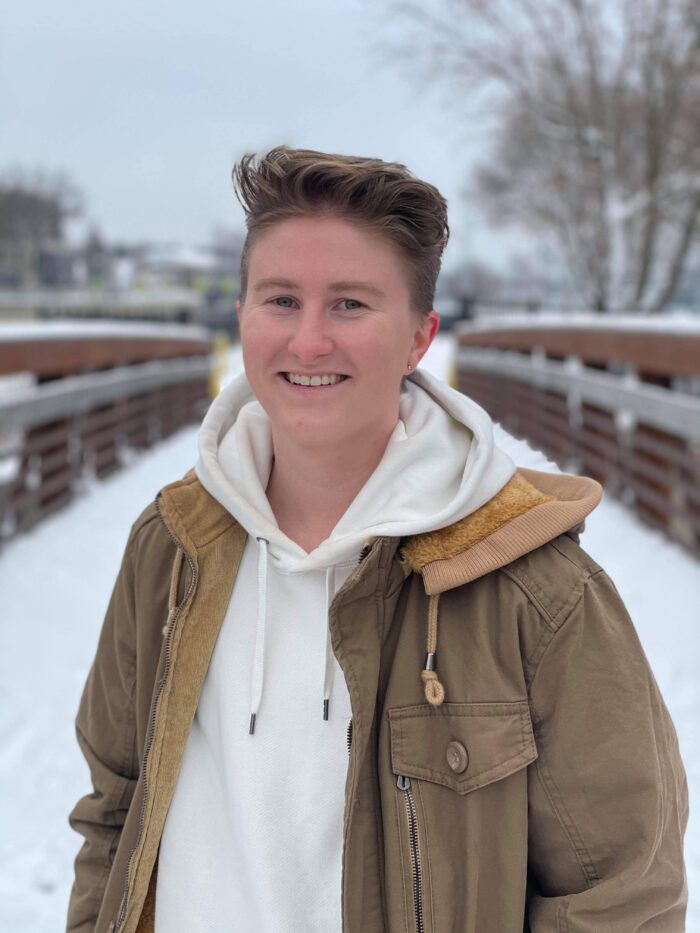 Nic Janto
They/Them
I am non-binary and I am a first year PhD student in genetics and molecular biology.//
I grew up in one of the most conservative counties in Wisconsin, having no queer role models. By the time I came out to myself, I was already a semester into a biology degree at a small Catholic college in northern Wisconsin. I stayed there for the love of my friends and my professors. However, it wasn't until moving to Atlanta to begin my PhD that I felt I had the space to fully explore my identity. Going into my second semester at Emory University, I'm completely out and accepted within my program and I couldn't be happier.
My research interests are in epigenetics and development. I'm interested in the genetic programs that give rise to life and highly specialized cell types. There have been times that I've had difficulty reconciling my transgender identity with my understanding of biology. And there have been times that I've been frustrated with my genetic code for making me "different". But the deeper a scientist gets into their field, the more they come to appreciate just how much is still yet unknown. And I've come to learn that I don't need to understand the underlying reasons for my being queer and transgender to love and accept myself.
I haven't quite figured out what I want to do after I finish my PhD (after all, that's many years down the road for me). But I do hope to be a positive queer role model for the next generation of scientists and leaders.