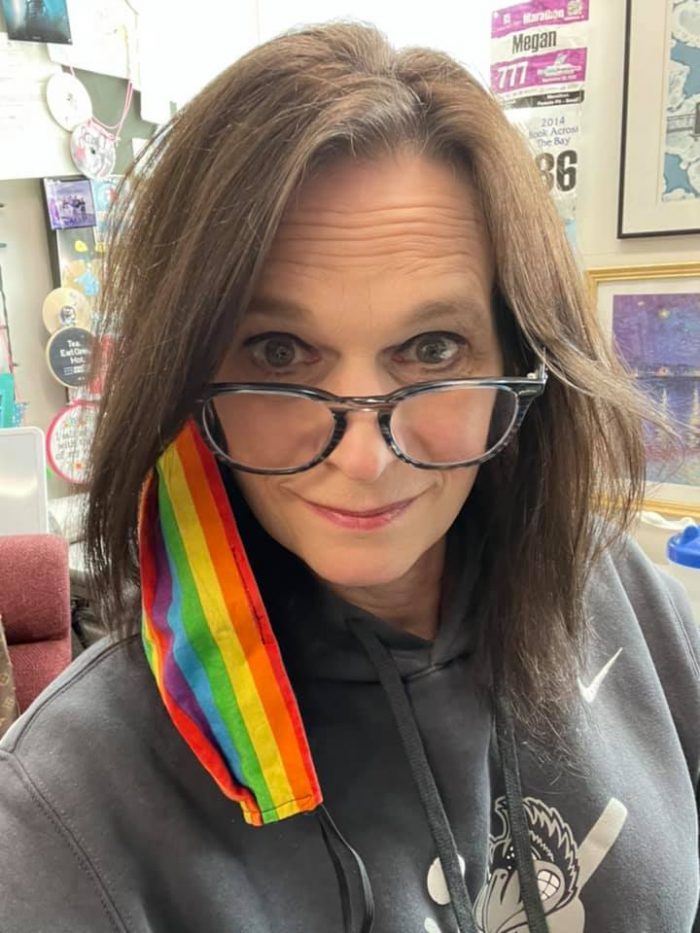 Megan Pickett
She/Her
I am queer and I am a theoretical astrophysicist.//
My name is Megan, and I am an astrophysicist. My primary areas of interest have been dynamical modelling of protoplanetary disks and the early solar system. For the last three years, I have also been the chair of the physics department at Lawrence University in Appleton, WI. I am also the first woman to earn tenure in physics in Lawrence's history. Prior to coming to Lawrence, I was a tenured professor at Purdue University Calumet and postdocced at NASA Ames.
I have been part of a cross-disciplinary effort to increase inclusivity and belonging in the introductory science classes at Lawrence, particularly amongst historically under-represented groups. I am also interested in the historical narratives of women in STEM and a broader effort and teaching celestial traditions outside Western European constellations and star lore.
Outside of astronomy, I have been the director of the Gender Studies and First Year Studies programs at Lawrence. I also love to run marathons and for 8 years played roller derby as a jammer for leagues in Wisconsin and Seattle.