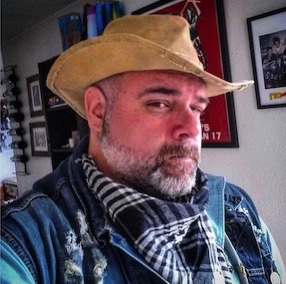 Matthew Schweitzer
He/Him
I am queer and I am a marine ecologist/biology professor.//
Hey! I am a 48-year old proud, out queer scientist and science educator.
I came out at age 21 and actually dropped out of college my senior year because I was given the impression that I had to stay closeted in order to be taken seriously as a scientist. It took me ten years to realize the fallacy of that, and once I went back I not only refused to closet myself ever again, but I would not let anyone tell me that I couldn't be gay and be a scientist.
Now, I know so many other queer folks in the sciences that it does my heart and soul so much good to see, especially in the newer generations. As I tell my students, focus on your dreams, and don't let anyone else's hate, ignorance, privileges, or biases keep you from your goals. You got this!
https://sites.google.com/mail.ccsf.edu/matthew-schweitzer-home-page/home