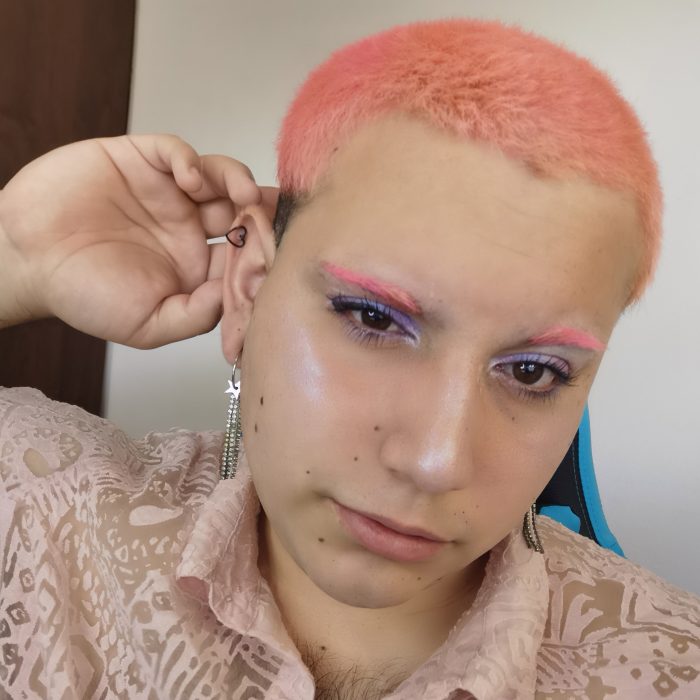 Jose Bustamante Salazar
They/Them He/Him
I am non-binary and I am a scientific communicator.//
I am non-binary science communicator and biochemistry student from Chile.
In 2021 I am in the fifth year of biochemistry at the University of Chile, Santiago Chile, and I am studying a diploma in science communication at the same university. I founded Comunica Ciencia Chile (find us on Instagram as @comunicacienciachile), a group of more than 100 people who are dedicated to scientific communication and who seek to promote, among other things, good scientific communication in Chile.
I also co-founded Hablemos de Ciencia, a group dedicated to science communication in a funny and inclusive way, we're on Instagram as @hablemos.deciencia.
Most of my life I perceived myself as a cis gay man, but there was also always a discomfort. Starting to inhabit spaces with more LGBT+ people allowed me to realize that there was a definition that fit well with what I had always felt, and that is why it's important to have visibility and have references.
And we're in all contexts as well. Seeing and meeting LGBT+ people in science has been wonderful. I would have loved to have LGBT+ references in all areas of life from a young age.