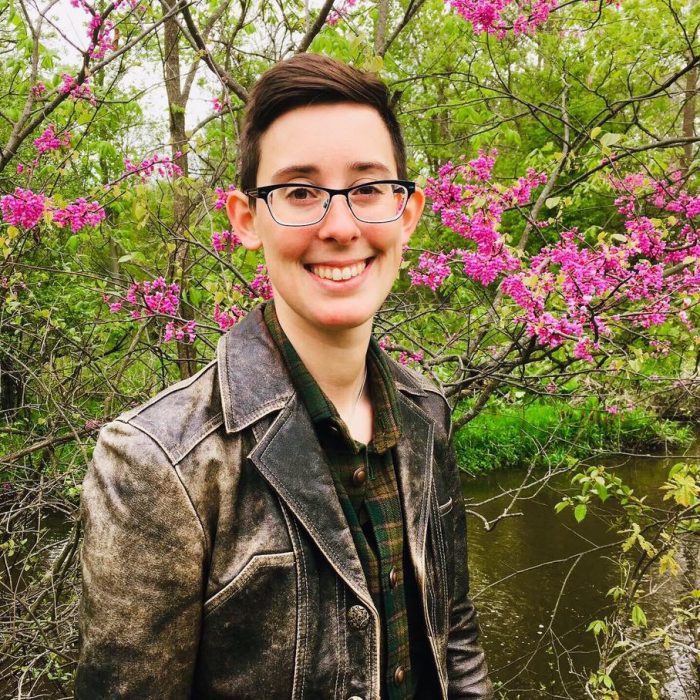 El Lower
They/Them
I am a nonbinary lesbian and I am a science communicator and environmental scientist.//
I'm an invasion biologist and science communicator studying nonindigenous species in the Great Lakes region. I help maintain an interagency database tracking the distribution and impacts of aquatic invasive species, and work with stakeholders to make the information we host more accessible to the public at large.
I've always been interested in the way that storytelling shapes public understanding of environmental risk, and have studied civilian nuclear power, legacy industrial pollutants, and invasive species throughout my academic career. In particular, I'm passionate about the rhetoric of invasion and its impacts on policy decisions — in a field as politically loaded as invasion biology, thoughtful language use is essential. If there's one truth I could share with LGBTQ+ students considering a career in STEM or science communication, it's that being queer, much like having an interdisciplinary background, gives you unique insight into the diversity, complexity, and beauty of the natural world!
When I'm not combing through literature reviews or teaching kids about zebra mussels, I can usually be found out in the woods identifying mushrooms, making dinner with foraged ingredients, or regaling my wife and friends with horrible lamprey facts.