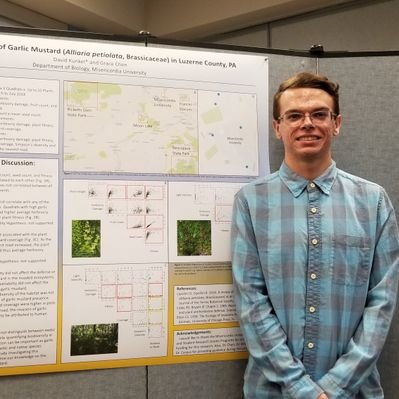 David Kunkel
He/Him
I am gay and I am a plant biologist.//
I earned my B.S. in Biology from Misericordia University. I am currently pursuing my Ph.D. in Plant Science at Oklahoma State University.
My research focuses on utilizing a combination of ecological niche models and phylogenetic tools to study the diversification of the plant genus Asclepias and how they will respond to the changing climate.
Outside of research, I enjoy gaming, reading, and going out to investigate the native plant life. I am also passionate about inclusion in STEM and science communication.