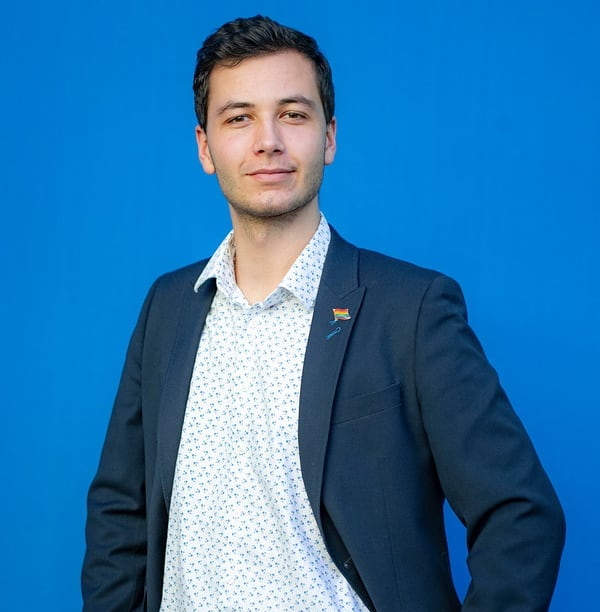 Daan Janssen
He/Him
I am gay, queer and I am a PhD student in theoretical physics.//
I studied Physics in Nijmegen, the Netherlands. When I started I was a closeted and insecure gay boy. Luckily my fellow students made me feel welcome. After a while I felt comfortable enough to come out. Still, I was not really that comfortable with my sexuality yet, I was prudish and repressed my `feminine' side.
This started to change when I began to visit queer spaces. I fell in love with the local queer community, of which existence I was up till then only vaguely aware. There I really got out of my shell, I grew way more confident and embraced myself for who I am. I was very grateful for this, and wanted to help others like me achieve the same. Therefore I got quite active in the community. At some point I also started doing drag.
Still, my STEM and queer life remained quite separate. Sometimes I felt quite lonely on this intersection. Now that I have moved to Leipzig for my PhD, I want to live all aspects of my life to the fullest. I want to show that STEM and queer do not exclude each other. With slight trepidation, but mostly with excitement, I'm looking forward to my life as a proud queer physicist.
Instagram @daanw.janssen, Twitter @daan_w_janssen