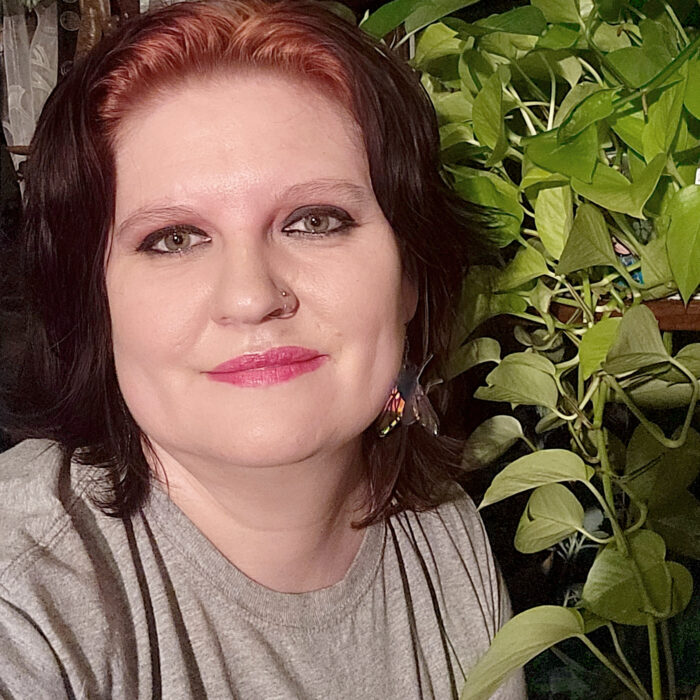 Carla Littleton
They/Them | Hen/Hän
I am omnisexual and genderqueer and I am a conservation biologist, master herpetologist, and STEAM Educator.//
I am manager of a museum live animal collection, STEAM educator, traditional craftsmen, and OBSSESSED with toads and houseplants. I was recently certified as a Master Herpetologist and hold multiple teaching certifications in middle/high school STEAM subjects. My passion is citizen science especially conservation, food security/urban agriculture, native ecosystem preservation/rebuilding in urban areas, and the conservation storytelling in photography and nature journaling.
I grew up in a family engaged in citizen science, where I would be the first to complete high school. I will forever be grateful to my family for their encouragement to be the best of myself and push myself to succeed. I was born to a major city but spent my late teens living on a poultry farm before going on to art school and eventually getting degrees in biology and science education.
That encouragement has brought me to a place where I am a jack of many trades; a biologist, an artist, a zookeeper, a teacher, a photographer, a science advocate, and a farmer (or at least a huge garden). Outside of career: I love science fiction, Tolkien, rock/metal music, concerts, hiking, cooking, gardening, and currently learning to play guitar. Come chat and meet my pets.