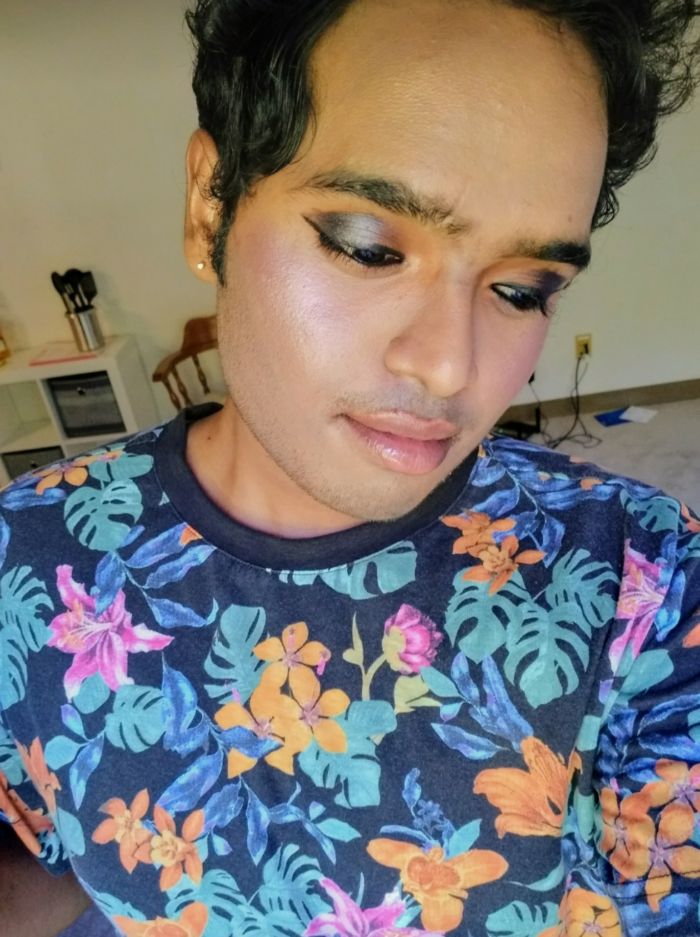 Sai Krishna Bhamidipati
He/Him
I am gay and I am a neuroscience researcher.//
I did my undergrad in Biotechnology in India and moved to the US in the fall of 2019 to pursue a master's in Comparative Biomedical Sciences at the University of Wisconsin, Madison. I work in a Neuroscience lab where we study how neural stem cells generate myelin during development and disease. By virtue of my experience in this lab I've cultivated a keen interest in Developmental Neuroscience, especially glial biology, and want to continue studying them.
As a side project, I'm working on mastering walking in my new stilettos and aping new makeup trends is my current obsession! I enjoy cooking, taking walks outdoors, reading and learning obscure words (floccinaucinihilipilification is my current favorite!).
I want to contribute towards helping academia become more inclusive and accommodating – and I know we are taking baby steps towards it (much like me in my stilettos!).
My ultimate goal is to one day have a lab of my own, support and mentor students to become better researchers.
I hope I can live long enough to the point where we can reverse aging in humans!
If we ever run into each other, feel free to ask me to pronounce llanfairpwllgwyngyllgogerychwyrndrobwllllantysiliogogogoch!