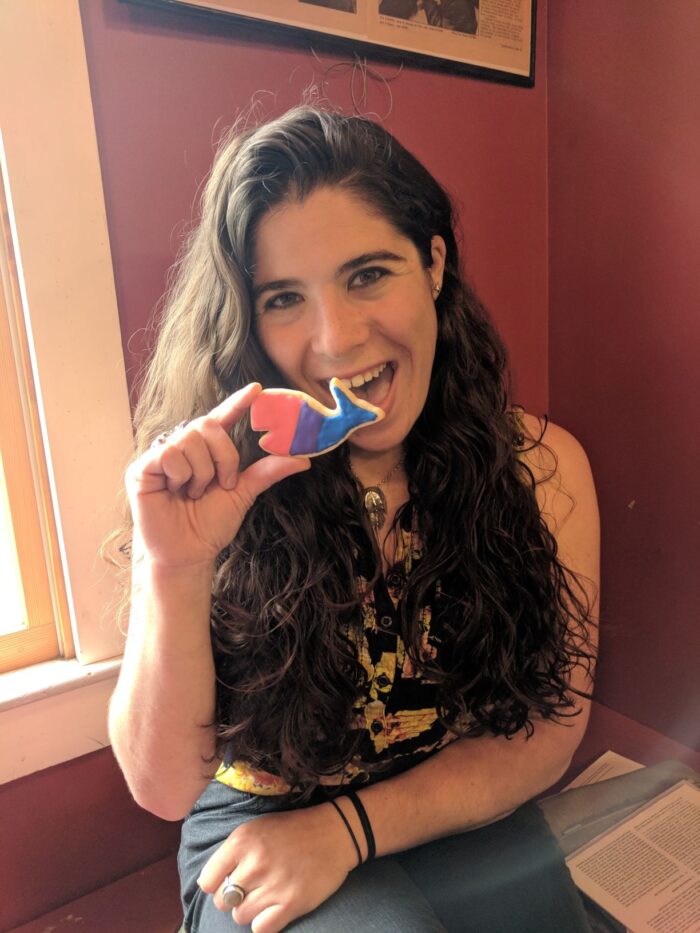 Rene Francolini
She/Her
I am bi and I am a molecular and computational marine ecologist.//
Hi! My name is Rene and I am a Marine Biology PhD student based out of Bigelow Laboratories and the University of Maine. I have always been fascinated by the organisms dwelling in the waters, how dependent us humans are on the ocean ecosystem, and how the health of our oceans directly impacts our livelihoods. My research is focused on the kelp forests of the Gulf of Maine and how we anticipate climate change to alter the landscape and biodiversity of these vital ecosystems. I love the interdisciplinary nature of science, and therefore my research incorporates field work, lab work, as well as computational modeling.
I love engaging in outreach, communication, and education of STEM topics. I believe that as scientists, we have the power to make our work as exciting and intriguing to others as it is to us. I also am a strong proponent of outwardly being who you are – this includes being a proud bisexual female scientist in academia. Representation is a powerful thing that cannot be over emphasized, especially when thinking of the next generation of budding scientists.
If I'm not in the lab, you can find me hiking, playing music, and baking science-themed desserts in the kitchen. Always feel free to reach out and connect!